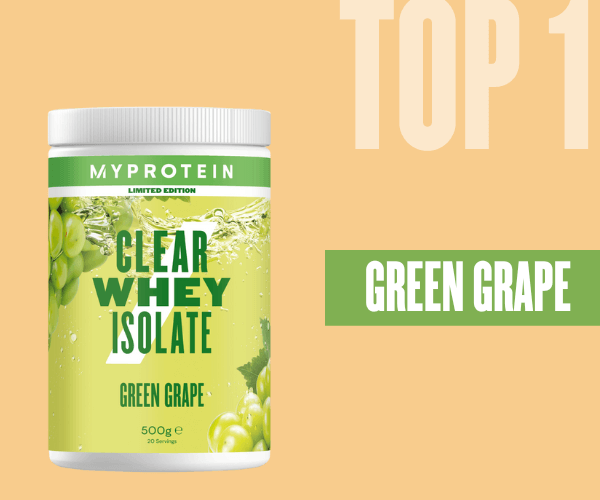 🏆 Award-Winning 🏆 The Most Refreshing & Juicy Protein Shake
Clear Whey Isolate is not just another protein shake. We've taken high-quality hydrolysed whey protein isolate and created a light and refreshing alternative — that's more like juice than a milky protein shake.
✔ Winner of 'The Best Sports Nutrition Product' in the European Specialist Sports Nutrition Awards 2019
✔ 20g protein
✔ Light and refreshing, no milky taste or texture
✔ 4g BCAAs and 3g glutamine
✔ Low in sugar
✔ Informed Choice Certified
We recommend 1 scoop (24.9g) mixed with 300-400ml cold water.

Shop Now